Plan Your Interiors
March 3, 2018

What New York Chinese Restaurants Have That Los Angeles Doesn't!
March 16, 2018
A Chinese Restaurant can only be started after proper planning and preparation. You can't start it one fine day just because you are interested in opening one. The first step you need to take is to think of yourself as a customer. Which is your preferred Chinese restaurant? Why do you like it? What are the various factors that prompt you to visit the place again? Answers to these questions can help you to understand the factors that appeal to a customer and that which doesn't.
A Chinese restaurant can either offer top-notch gourmet cuisines or affordable take-away services. You can choose one that suits your locality and customer interests. The major factors that lure a customer to a restaurant are the cost of food, quality of food, quality of service and ambiance of the restaurant. If you pay extra attention to all these four factors, you can ensure that customers visit and revisit your place. Here are some useful tips for you:
Type Of Restaurant And Customers
Before starting a Chinese restaurant, you have to first decide the type of customers you prefer to serve food and also the type of restaurant you wish to set up. You can either opt for a dine-in option, takeaway option or use both. Next, you have to decide the type of cuisine. You can opt for an exclusive type of cuisine from the variety of cuisine options in Chinese food.
You can also offer a wide variety of cuisines under the same roof. Some of the popular cuisine choices are Hunan, Szechuan, and Cantonese. Always pay heed to the current trends and choices of customers in your particular area. You can offer more healthy and veggie items too. This can help you to attract health conscious customers too. Always decide and write down a list of menu items that can be offered.
Open Your Website
In this technologically advanced era, people often turn to internet searches to check for restaurants and the cuisines that they offer before making an actual visit. Hence, it is equally important that you apply the marketing strategies and stay active online.You can browse the https://webdesignledger.com/oriental-themed-restaurant-websites/#4ed4e49c8f to take a look at some of the themed restaurant websites and get inspired by them.
For Example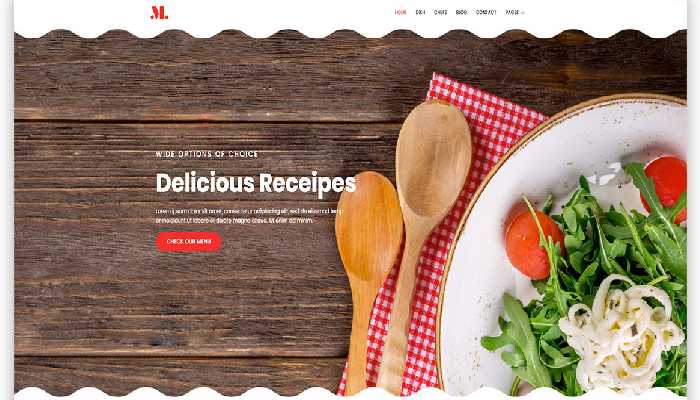 Images from our WebDesign Partner from India
Decide The Location
The location of the restaurant is also one of the vital factors that affect the growth of your business. You can either purchase an existing franchise or restaurant, or you can open a restaurant of your own. Both have its own merits and demerits. You can choose the option that appeals to you the most. Try to look for places that are easily accessible by both pedestrians and also by people traveling in vehicles. Check whether you can provide parking space to the customers. Ensure that the area is well lit. You also have to check out the nearby restaurants in the area. If the area already has a reputed Asian or Chinese restaurant, then it is better to find a new locality.