A Chinese restaurant is slightly different from the other restaurants. The people visiting the restaurant will most probably be Chinese people itself or people who love Chinese cuisines and their culture. There are many Chinese as well as Asian restaurants in various parts of Finland and Asia. Some of them have been started in the late 20th centuries and is still going strong! The number of Chinese restaurants keeps on increasing as time goes by all thanks to the delectable and irresistible cuisines they offer! Also, people nowadays are more experimentative and is open to trying out new dishes and cuisines.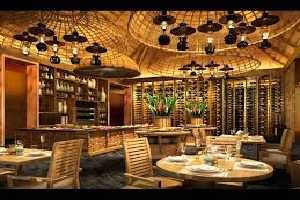 Interiors Matter!
Mr. Jerry, equipped with a Degree in Architecture and worked in divergent market sectors like residential, commercial, hospitality, institutions and retail, Founder and Principal Architect of http://www.dwellion.in/, believes that interior design goes far beyond superficial styling. It is a skilled allocation of physical resources that increase your efficiency and express your unique culture. When well aligned, these qualities can improve productivity, profitability and morale.
Go For Flowers, Paintings, And Carvings!
Flowers are undoubtedly loved and admired by one and all. Hence, try to choose elegant and beautiful flowers neatly arranged and potted on the restaurant tables or walls. You can even use potted hangings of pretty flowers. Ensure that the stems and leaves of the flowers are well trimmed so that they don't cause any disturbance to the customers. You can also choose beautiful paintings, writings, and carvings to decorate the interiors of the restaurant. All these help to create the perfect ambiance for customers who wish to dine in your Chinese restaurant.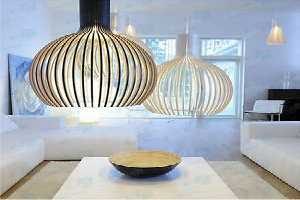 Brighten Up The Moods With The Right Lighting Arrangements!
The lighting arrangements also play an important role in creating the right indoor environment. Always ensure that you choose top quality lights that coordinates well with the interiors of the restaurant. The lights have to be chosen in such a way that it creates a warm, welcoming, exciting and pleasant environment for the customers. Also, ensure that you set up an emergency lighting mechanism in your restaurant.
Ensuring that all the above mentioned points are well taken care of can be a bit of a difficult task especially if you are new to the restaurant business. In that case, a Project Management Consultant can help you to connect the dots. They are well experienced in designing and setting interiors. Hence, they can provide valuable instructions that can help you to make the right decision and ensure that your restaurant appeals to the Chinese food lovers in your locality. If you are confused how to choose the right restaurant consultant for your Chinese restaurant, you can check out http://www.restaurantreport.com/features/ft_consultant.html to get a clear cut idea.