The Push Back Of Elite Chinese Chefs
November 10, 2018

How To Plan A Restaurant Design
November 17, 2018
Not everyone can imagine a spa treatment or therapy at a restaurant. People invariably link good food for its taste and spa therapy for its de-stress effects on the body. However, the new and upcoming trend is that of getting a spa treatment at a restaurant. At the Auberge Spa at Rutherford in California, you can the best of both worlds with lovely Napa wine and fantastic food clubbed with a luxurious spa therapy that also includes a beautiful pool which is heated to the right temperature. Designed for a couple, this romantic poolside spa is an excellent choice for you and your partner to indulge yourselves. This four-star experience is one that is meant to give you one of the most exhilarating spa experiences ever and starts with a preparation that is made of lavender, peppermint and lemon balm, as you have the opportunity to look at the break taking views of the Napa Valley. The spa treatment is for 2 hours after which you could indulge in some of the best dishes such as tuna sashimi and lobster salad.
Spa expert from a leading Spa Massage Centre in South India, tells us how Spa Centres are the latest trends that is catching up with the western countries. "Times have changed where one books an appointment and visits Spa centres for massage therapies. The trend is changing, restaurants in the western countries have come up with Spa Centres, the customer can rejuvenate and relax before the scrumptious meal at their favourite restaurant."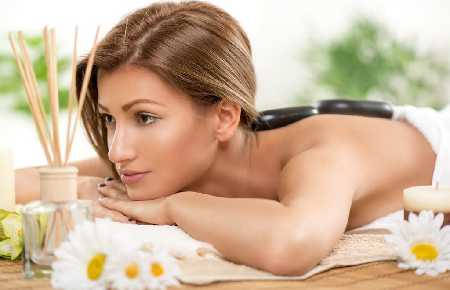 Another place that can give you a great combination of both is at Greenbrier Spa at White Sulphur Springs at West Virginia. This spa is five star and includes an eighty-minute session with a lovely dip at the sulfur springs which has enticed people for years. The spa therapy consists of a body scrub that is made from a mixture of ground cornmeal, nutmeg, and various spices, leaving your tired skin refreshed like never before. This is followed by a twenty-five-minute session that includes a massage with honey, hot oil, and chamomile tea among others.
Most people will think of tea, lemon and lavender, and such things as part of their massage, but the fact is that several places offer a massage that is rather different from the regular kind. One such spa therapy is at the Ritz Carlton Spa at Denver. You could book what is known as the "Mile High Malt Scrub" and Microbrew Massage, something that you would never ever have seen before in your life. It begins with a frosty Rice Ale after which you could indulge in an exfoliation therapy with a scrub made of beer malt. This is followed by a stout masque which smells of beer and beer shampoo in your scalp. After a treatment for seventy-five minutes, you could relax at the "Great Divide Imperial Stout"
Many people are finding this idea extremely appealing because it gives them an option to indulge their body and their stomach. A spa retreat is an ideal place to give your body its much-needed rejuvenation and offers you various options on how to do so. Some like to have a regular spa, while some others opt for something that is rather exotic and one of a kind. And this includes a spa therapy with various types of booze. It could be beer, bourbon or even ale. Beer has been known for its therapeutic effects on the skin, and this is the reason why there are even shampoos made of beer.